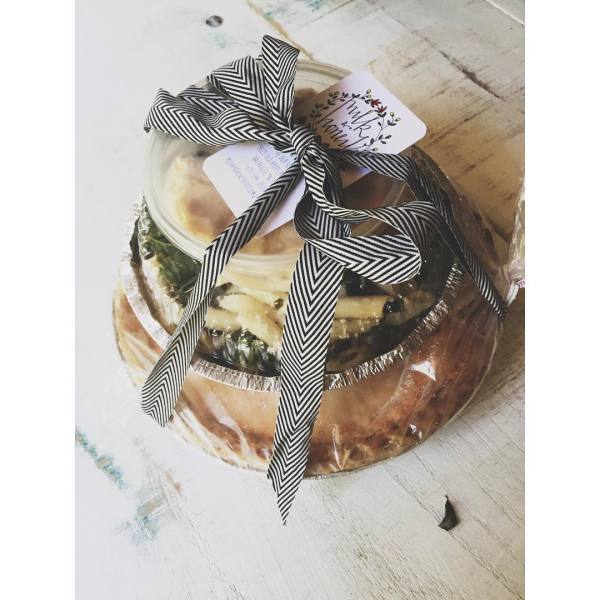 CAtering & Gourmet Food ToGO
 ​​​​​​​​
Milk and Honey Food Company strives to provide quality, home-style, healthy, and farm fresh meals, as well as exceptional customer service through our catering business. It is our goal to provide not only an excellent eating experience, but also one that will keep you coming back for more. We greatly value our customers and want to make each experience with Milk and Honey Food Company a positive one! Whether your event is a small gathering or the big event of the season, we assure you that you will receive the same great food and service each time! Click on "menus" below to check out our menus and see all of our delicious food options. Please be sure to place all catering orders atleast 48 hours (72 hours for 100+people) in advance. 
Don't have time to put dinner on the table tonight? Let us cook for you! Each Friday we announce a new & seasonal menu (for local delivery) the following Tuesday. Be sure to check our Instagram account @Milkandhoneyfoodco for these ever changing weekly menus 
Text 615-594-0500 by each Sunday at 8AM to place your order for delivery the following Tuesday. Please feel free to call or text with any questions about the process. 
-A credit card number is required at time of booking.
-All returned checks will be assessed a $35 (per check) fee.
-Final headcount must be given at least 3 days prior to event.
-Increases to an order of 5 or more after the final headcount date will be charged an additional fee for each person added.
-No decreases to the headcount will be accepted after it has been finalized.
-Cancellation within 72 hours of event will be subject to full payment of the outstanding balance.
-A $30 rush fee will be added to all orders not placed within the 48-72 hour window, unless food is "in stock" in our freezers. 
-In the unfortunate case that extreme inclement weather, or threat thereof, results in the cancellation of an event, either by the client or by Milk & Honey Food Company's management, a cancellation fee commensurate with costs already incurred by Milk & Honey Food Company will be assessed. It goes without saying that Milk and Honey Food Company will make every attempt to keep the costs billed to the customer at an absolute minimum.
Variety Event Catering Menu
Gourmet Food ToGo/Weekly MEAL DELIVERY 
Event Order/ Cancellation Policies